Hi everyone and welcome to G Whisk!
I am based in Hertfordshire in my little home kitchen and I live with my husband and three children.
Whilst I have always been a keen baker, often baking celebration cakes, cupcakes and treats for my family and friends G Whisk was set up in 2019 purely by accident. My daughters homework was to 'follow a recipe' and we decided to try baking sugar cookies and we discovered how delicious they tasted.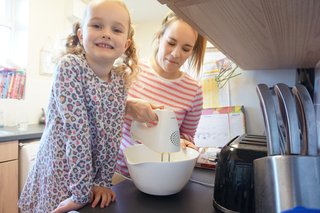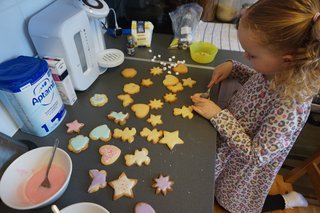 I soon began baking them for family events and people were pushing me to set up a business. As you can see, practice really does make perfect - here are some of the very first cookies I attempted.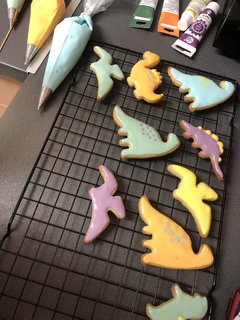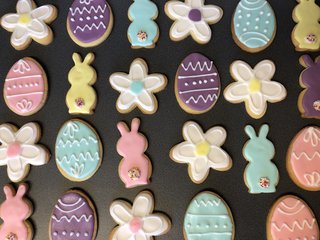 The rest is history! I have now created hundreds of beautiful cookies for numerous occasions - you can head over to the page 'Examples of my work' to see!
I believe there is a cookie for every occasion and nothing is outside the realms of possibility.